Gujjubhai The Great (Gujarati)
Directed by: Ishaan Randeria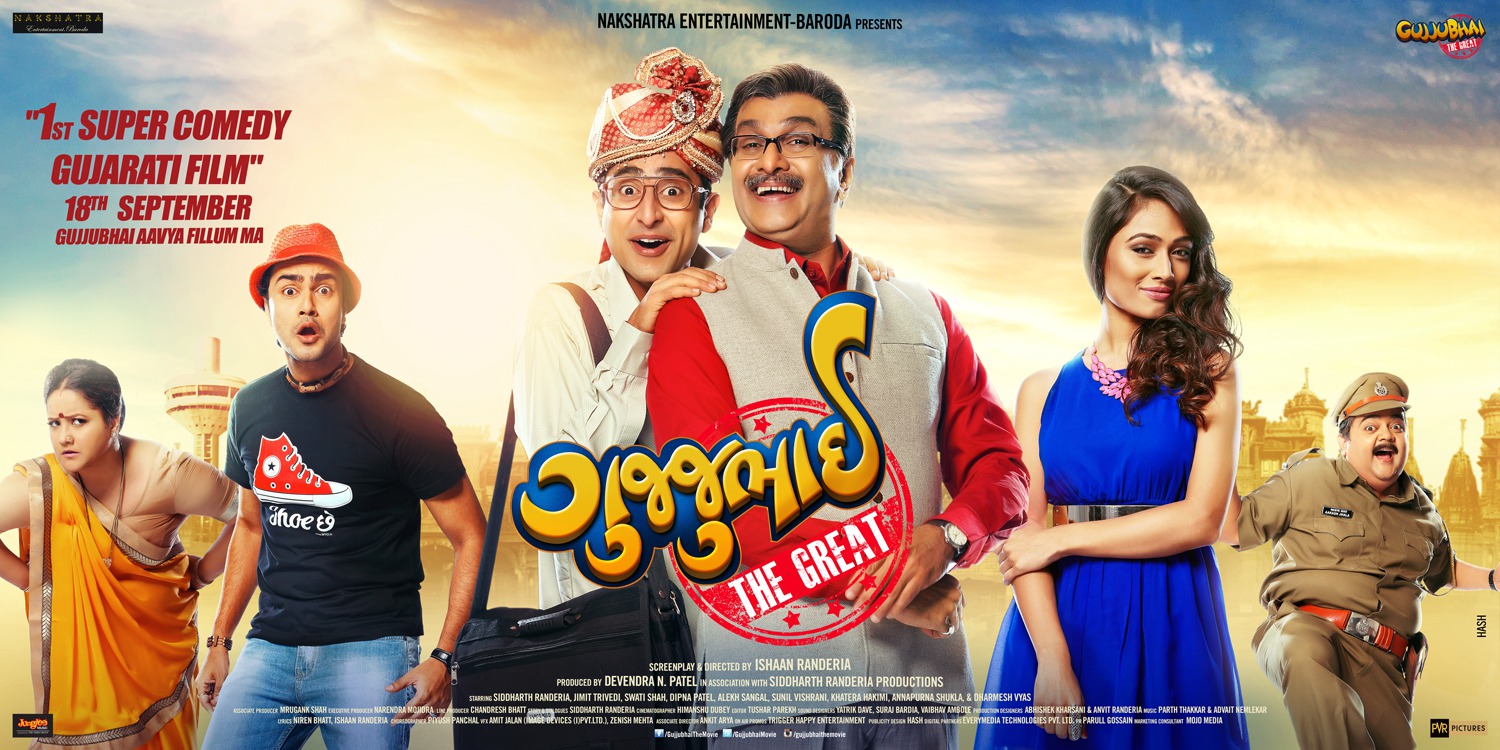 When the astrologer predicts that if Hasmukh Gandhi's daughter Tanisha is not married in next fifteen days, it would not happen for next five years, his wife Pramila takes on herself to find her daughter the perfect groom. Hasmukh already has a boy in mind, Bakul, but he's very old fashioned, naive and Pramila hates him. When Tanisha lands to surprise them, they discover that she has a boyfriend, Montu, who's an ad filmmaker. Hasmukh hatches the perfect plan to get Tanisha to like Bakul but little does he know that his path will cross with an underworld mafia, the police department and a small con girl who blackmails married men for petty amounts.
Parinati (Working title – Under post production – Marathi)
Directed by: Akshay Balsaraf
Dr. Saili Sane decides to surprise her husband one day and ends up catching him in bed with another woman. Unable to deal with it sober, she resorts to extreme alcoholism while still maintaining her image in front of her eight year old son and society. On the verge of breaking apart, she discovers a new friend who teaches her to stand up for herself. She must transform herself to fight a war that may tear her apart.