I am a Cinematographer based in Mumbai with 8+ years of experience. I am a New York Film Academy, NY graduate and I have worked on a number of Narrative formats which include 2 Features, 2 Seasons of a successful OTT Series, 10+ International Short films and 2 Television Shows.
I have also done a lot of Commercial work as a cinematographer and director for brands like
Narrative Showreel
Commercial Showreel
Commercial
Showreel
Narrative
Showreel
REJCTX (Zee5) – 2 Seasons
Directed by: Goldie Behl
REJCTX is a story about a group of Indian students who are in a foreign elite school, and revolves around millennial issues like gender fluidity, body shaming, personality disorder, porn addiction, a group of misfits who form a rap band.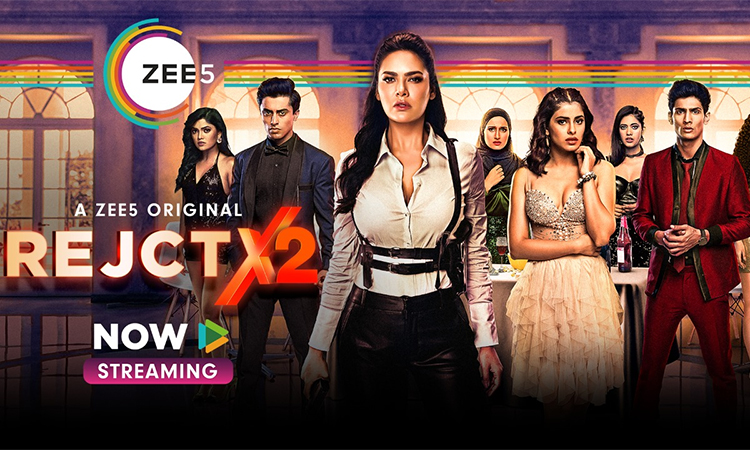 Gujjubhai The Great
Directed by: Ishaan Randeria
When the astrologer predicts that if Hasmukh Gandhi's daughter Tanisha is not married in next fifteen days, it would not happen for next five years, his wife Pramila takes on herself to find her daughter the perfect groom. Hasmukh already has a boy in mind, Bakul, but he's very old fashioned, naive and Pramila hates him. When Tanisha lands to surprise them, they discover that she has a boyfriend, Montu, who's an ad filmmaker. Hasmukh hatches the perfect plan to get Tanisha to like Bakul but little does he know that his path will cross with an underworld mafia, the police department and a small con girl who blackmails married men for petty amounts.
Aarambh (Star Plus)
Directed by: Goldie Behl
Devasena, daughter of Chamundi, leads the Dravidians in a battle against the Aryans. However, she meets Varundev on the battlefield and falls in love with him, knowing he is an Aryan.
Reporters (Sony)
Directed by: Goldie Behl
Two extremely ambitious journalists, Kabir and Ananya, try to survive in the competitive world of journalism. Amidst their struggles, they also attempt to find love.
Shorts
Kartab
The Test – Sai Pawar
Color of War – Sai Pawar
n 1930's post depression era, Gerald, an owner of a run-down movie theater struggles with his fear of color as the only means of saving his theater is to screen a color film.
Ten Thirty School Chalein – Ashish Naidu
When Disha is not allowed to go to school by her aunt, she fights for her right to education in her own way which compels her father to make the right decision.
Il Magone – Orso Miyakawa
Torrid Italian summer nights. A decadent fancy restaurant. The adventures of a miserable Gigolo and his friends, between football maniacs, sweaty card games and terrible food.
Favourite Things – Orso Miyakawa
Friedrich Flowers has been given the task of winning over Noah Bell's trust and get her to move out of her apartment before he can be given entry to heaven owing to the fact that he sacrificed his life to save his brothers. But as with any 9year old girl, there is always a catch. He sucks at making pancakes. He has one week before bombs start falling.
Contact
+91-9167164460
Scan the code to save my contact or touch it/click it to start a Whatsapp conversation.